Delpha Hudson is an artist based in Cornwall. Her resonant painting practice comes through her passion to represent often invisible lives of women and carers. It is also inspired by her inter-disciplinary practice which spans 20 years and includes performance, film and installation.
Find out more about Delpha's recent painting & sculpture work
---
This site features her performance and publication project Theatre of the Self which explores women, mothers, lived experience & re-writing the self for good mental health with a performance archive of some of her live art, film, installation and curation.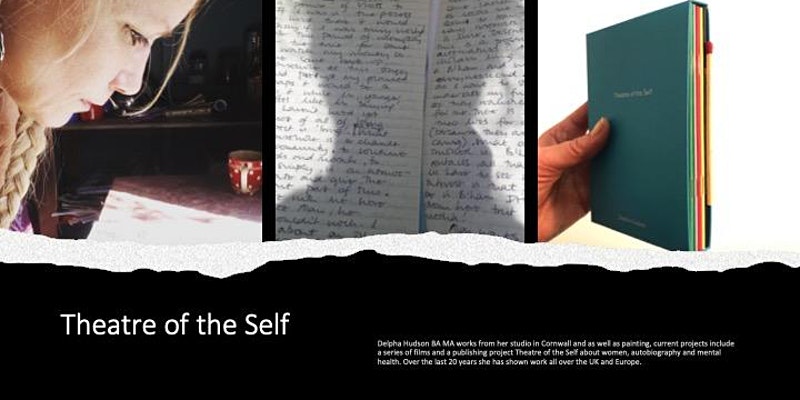 ---
Delpha has had work commissioned for Tate St Ives, Newlyn & Exchange Gallery and galleries around the country, her films have been shown around Europe, as well as curated Arts Council funded exhibitions including live art collectives Art Surgery and Salon de Textes.