Delpha Hudson is an artist based in Cornwall who makes work about women's lives and the nature of Self. Her surreal domestic aims to create new conversations about women, Selfhood and inequality.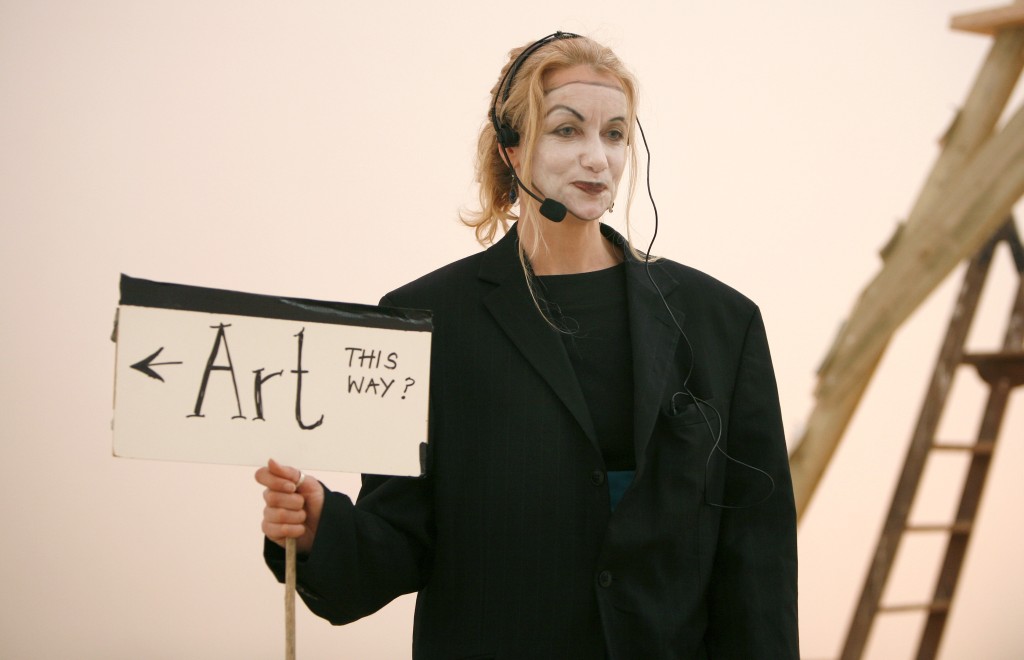 Welcome to Delpha Hudson's art archive
This site collects and presents some of Delpha's performance, film and installation projects from 1998 onwards. Her art practice is interdisciplinary and overlapping yet for simplicity projects have been grouped together as performance, film and sculpture.
It also features Delpha's Theatre of the Self project which explores lived experience & re-writing the self.
Delpha has always painted alongside these project and current paintings reflect a wealth of research, thinking and writing that is informed by these archive projects.
Delpha's arts practice has always been involved with making multiple bodies of work that are contemporary, political and socially engaged. Her work aims to make women's lived experience visible and reveal a common condition. She invites everyone to 'withness' – to see and feel empathy for women, mothers and carers and bring about equality and societal change.
Go to Delpha's contemporary painting website
More about the artist
Delpha is an interdisciplinary artist who has been making work about women and motherhood since 1998. Her paintings, installation, performance, film and sculpture have all used personal stories and sometimes diary entries to explore gendered Subjectivity and the Self.
Over the past 20 years she has had work commissioned for Tate St Ives, Newlyn & Exchange Gallery and galleries around the country, her films have been shown around Europe, as well as curated Arts Council funded exhibitions including live art collectives Art Surgery and Salon de Textes. Current paintings have been shown, sold and selected for many galleries and exhibitions around the UK.
Find out more about Delpha or view her CV
Have a look at Delpha's performance archive or find out more about her project Theatre of the Self
Or follow her on her Theatre of the Self Instagram account