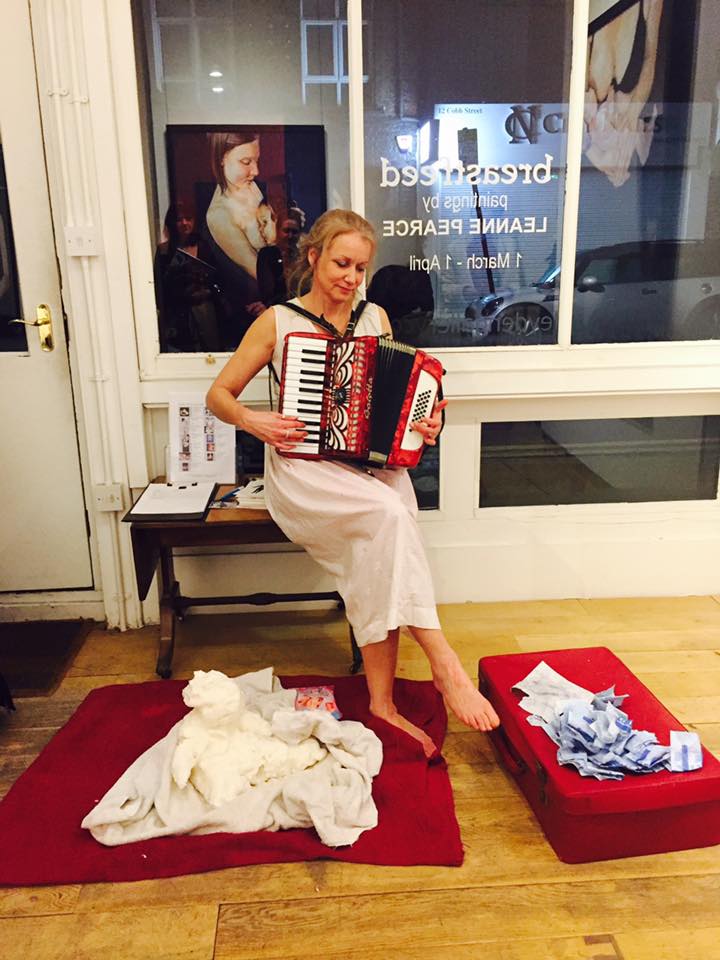 Double Burden performance at Leyden Gallery, 6.30 – 9pm, 2nd March 2017
DesperateArtwives takeover 9/9a Leyden st, London, E1 7LE
Double Burden is a performance which seeks to alternatively represent mothers. Continuing a series of works made from the late 90s that use material metaphors to perform the lived reality of mothering and re-represent the unfair cultural and physical burdens of parenting on women, this performance combines and renews and layers aspects of previous live works.
The weight of expectation and the load of care and guilt are symbolised by a heavy red hessian sack and a heavy red suitcase. These are carried through out the evening whilst stopping to share mummy stories with audiences. For example: The other day my friend's small daughter said 'When you said the dishwasher was loaded I thought you meant mummy was drunk again'.
At the end the evening all the baggage is opened revealing a lump of lard and an accordion. The lard is fashioned into a baby sculpture and an altered lullaby sung to the lard baby.