Ca'Zanardi, Venice, August 4th 2016, performance collaboration with Nigel Bispham
Place Settings is a theatre-sound performance with saxophone, accordion, hammer, saw, words and wood.
Four short musical movements develop narratives of fragmentation of domestic identities. The sound and movement passionately evokes banality and frustrating tedium, as well as familial warmth.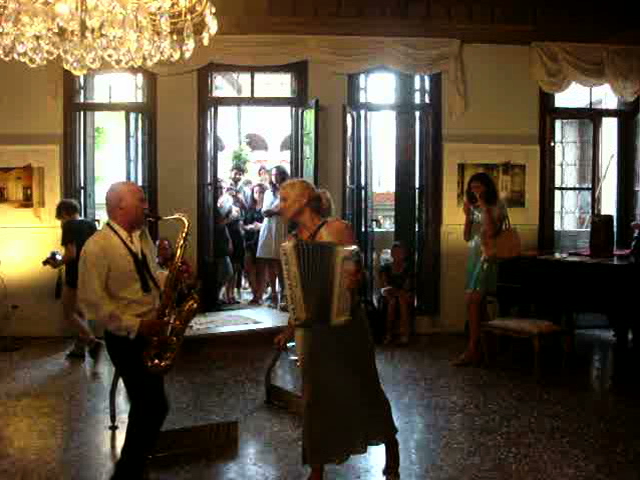 Four movements:
1. Marching rhythm; meeting and falling in love
2.Domestic rhythms; making a home
3.Free fall; dissolution
4. Resolution; Bispham's  Waltz no 7
Place Settings was created for the site of the domestic in Ca'Zanardi, making sound specifically for that space. Gravitating towards performing bodily-emotional meta-narratives, Bispham and Hudson work with site, an object, and with language (words/poetry), exploring ways in which sound and movement speaks to us all.
short documentation: https://youtu.be/chQNV0BD2fs