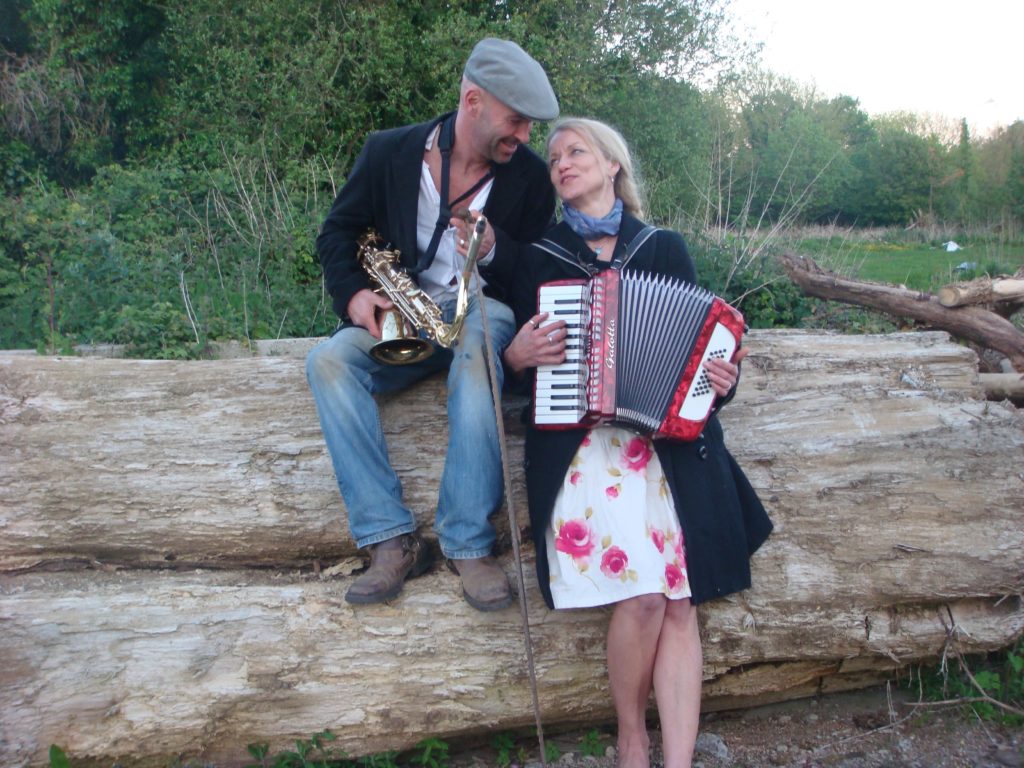 Delpha Hudson & Nigel Bispham perform an eclectic mix of live music together as duo mélange tous – which means a mix of everything including Klezmer, Swing, Cajun and our own original songs.
Nigel on guitar and sax, Delpha Hudson voice and accordion. Look us up on youtube, or have a listen on our soundcloud page: https://soundcloud.com/delphah/swing-reverie
More information and links from our facebook page
Our last 'live' performance filmed at home during lockdown 1 for Golowan festival online, 2020. Here it is beautifully filmed from our piano!